St.Clair's

All Natural Spice Tea Collection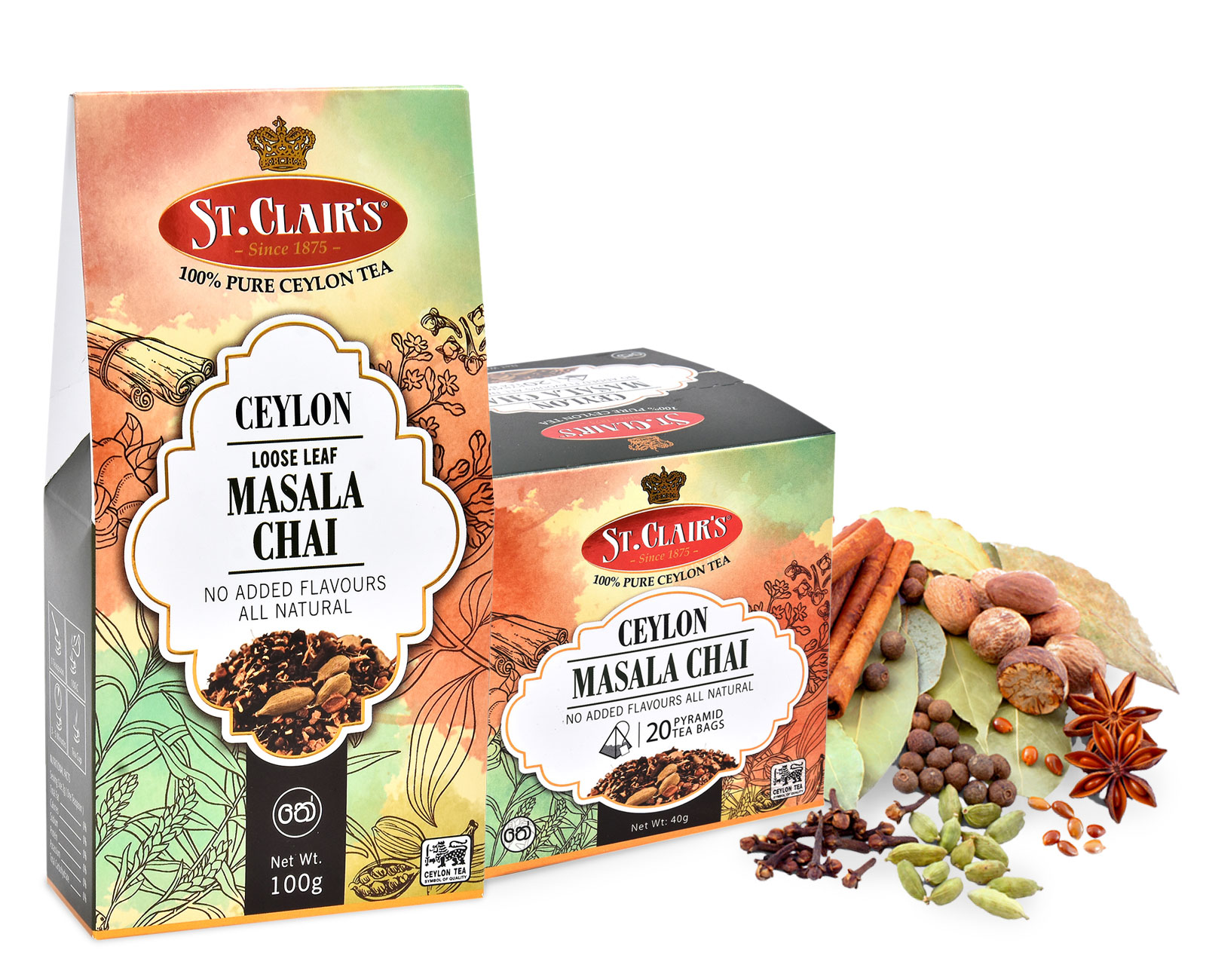 Spice Tea Collection

Msala Chai
A rich garden-fresh Ceylon tea gently tossed together with an aromatic infusion of cardamom pods, cinnamon sticks, cloves, and ginger. This delicious marriage of the finest black tea with an array of exotic spices makes for a cup that enlivens the soul and warms the heart, a true masterpiece from the world of tea. Served best with a dash of milk, with or without sugar.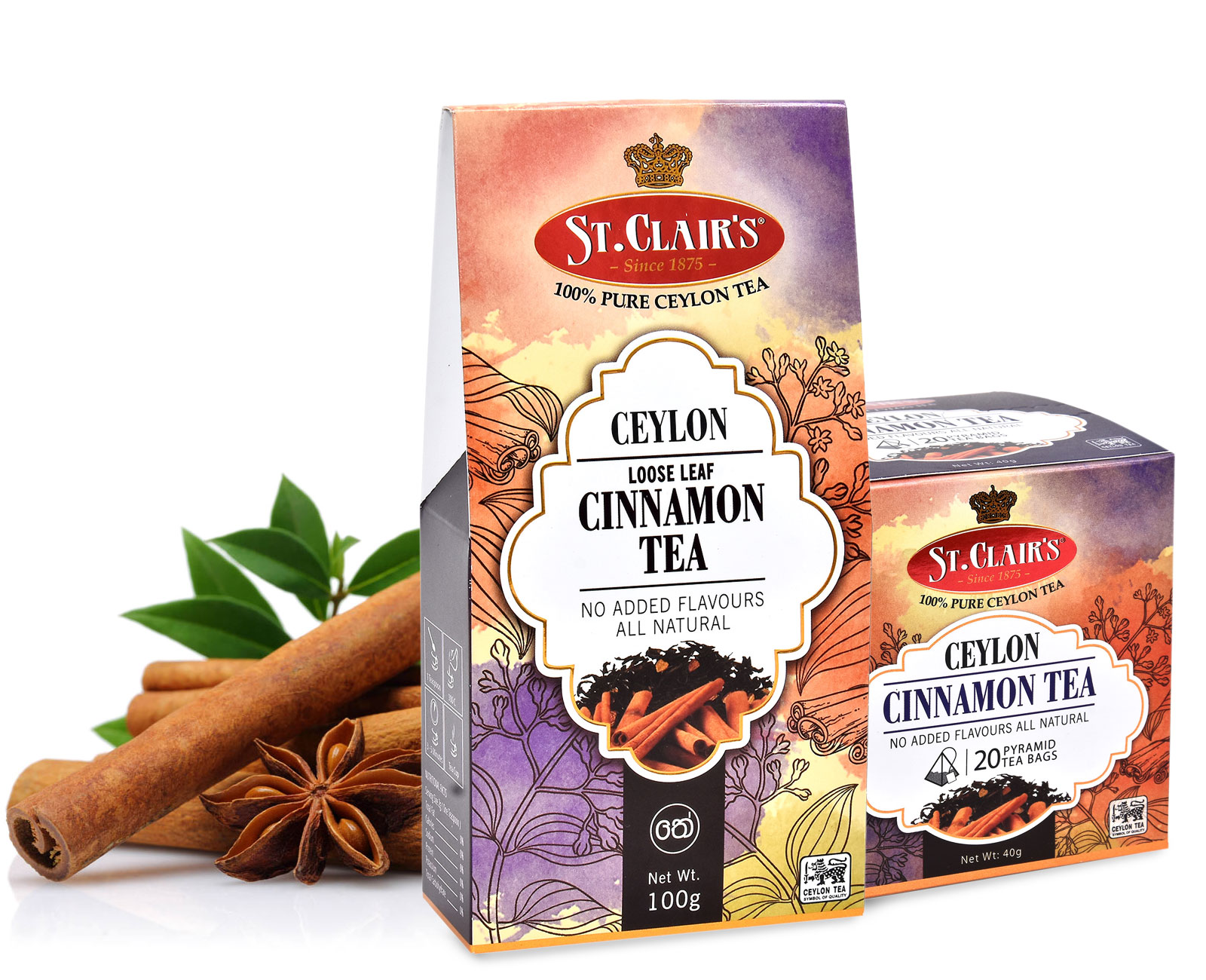 Spice Tea Collection

Cinnamon Tea
A premium blend of black tea harmonizing with the smooth, aromatic touch of fresh Ceylon Cinnamon. A delicious cuppa laced with the sweet scent of Cinnamon, promising to please your senses and captivate your heart, at the bottom of which lies only the longing for another cup.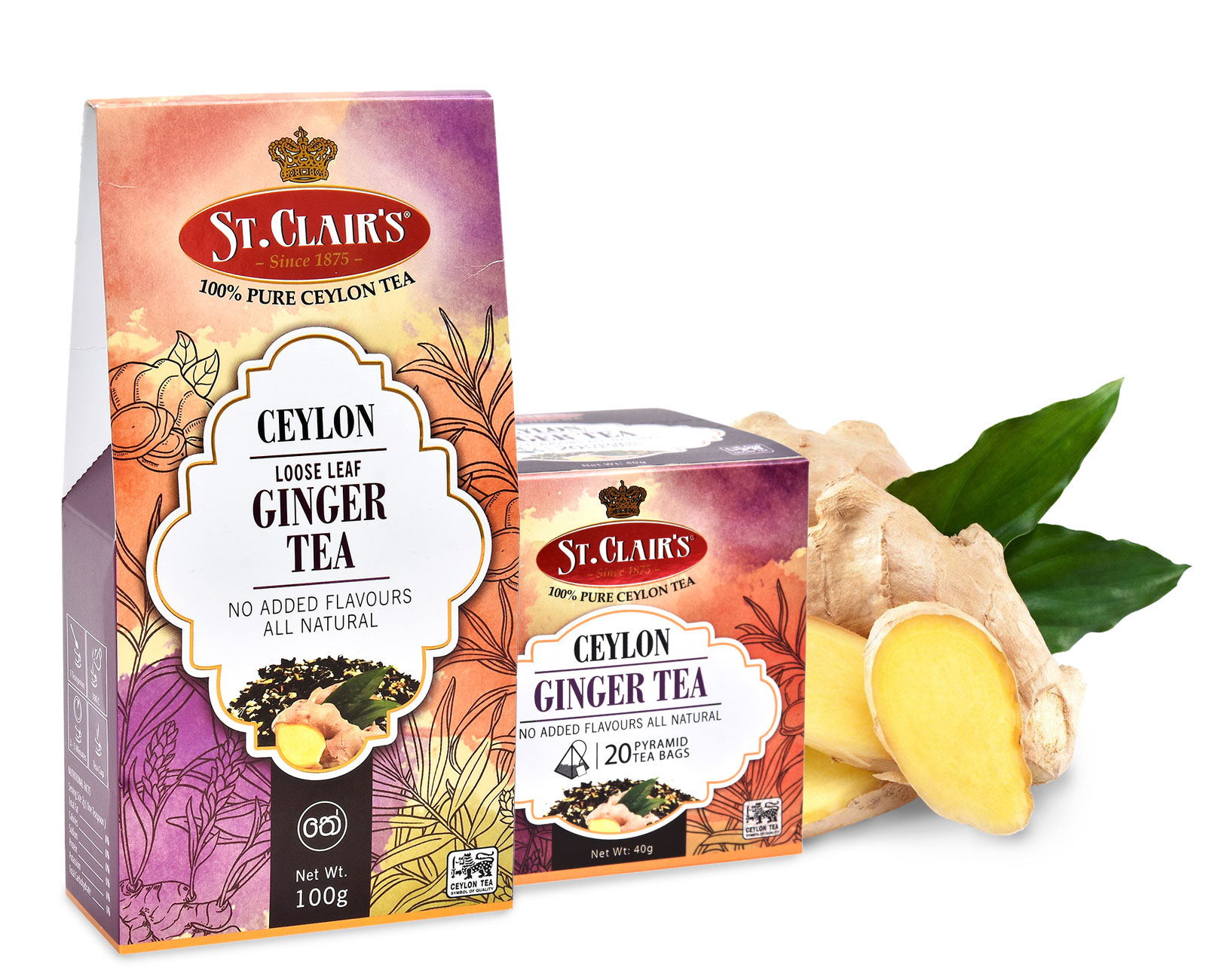 Spice Tea Collection

Ginger Tea
Ceylon's finest produce of black tea leaves comes together with the zesty kick of fresh, all-natural ginger in this satisfyingly warm cup. This melodic marriage, loved by many around the world, the perfect brew to lift up your spirits in any time of day.